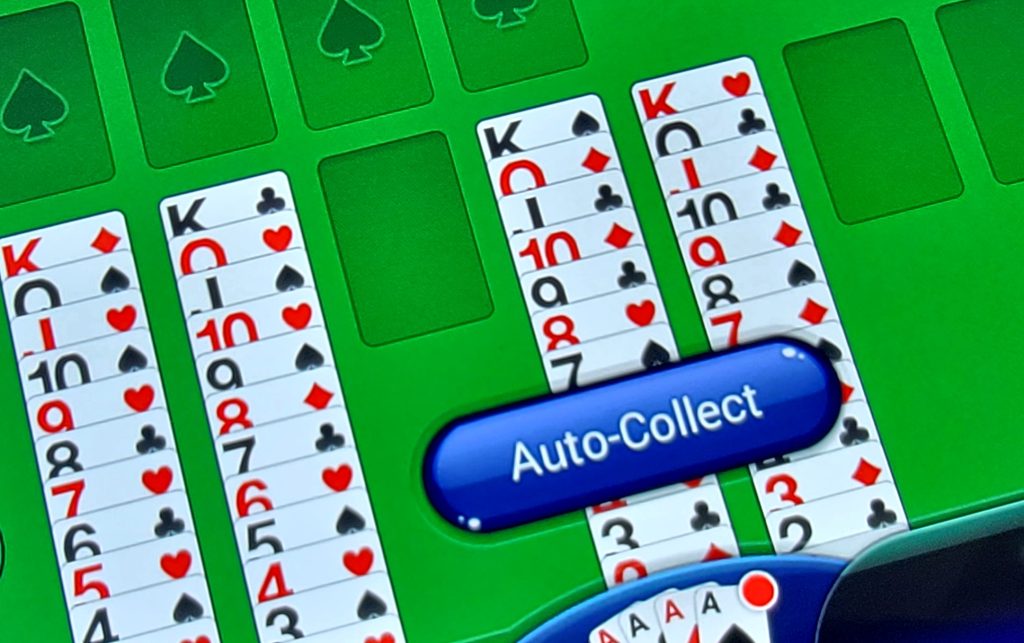 Card games have been a source of enjoyment and relaxation for our family. Upon reflection, it was an intergenerational pastime. Many of the games like Cribbage, I learned from grandparents. I remember them playing Euchre, Bridge and Canasta. Dad taught me to play Rummy. As children we played simple games like Go Fish, Slapjack, War, Concentration and Old Maid. My teenage friends taught me how to play Hearts and Poker. The older the cards, the better. Yet, the King of all card games remains Solitaire. Although it has evolved into variations like Spider and Five Crowns, the original version rules our home for about an hour each evening.
Early in his retirement, Dad adapted to technology quickly, conducted business online, used email communication with ease, and regularly challenged his brother in the game of FreeCell. He mastered the game and kept records to prove it. Dad's spreadsheets listed every game he won by number. There were thousands. If he missed a win, he would search the game by number until he won, filling all the pages of a complete bookkeeping ledger. Like many independent activities, FreeCell, and the use of technology have faded with dementia.
Falling back on the reliability of Solitaire, Dad uses a tablet which I set up for him. Once I bring up the Solitaire app, he can play the game in his own way. Dad rarely finishes a game because once he moves most of the cards to the upper stack, he then moves all of them back to the playing field. He hands me the tablet to show me the cards lined up below from King to ace with the upper stacks empty. Until recently, Dad insisted on moving every card individually back to the top for an official win. Now he enjoys the "auto collect" feature and the dancing card patterns. On days where, as Dad says it, "my brain is working backwards," the cycle of moving cards back and forth occurs many times. When he gets tired or can't make a play, Dad asks for help, and we play together for a little while. 
When Solitaire takes two, it's  a Win – Win!