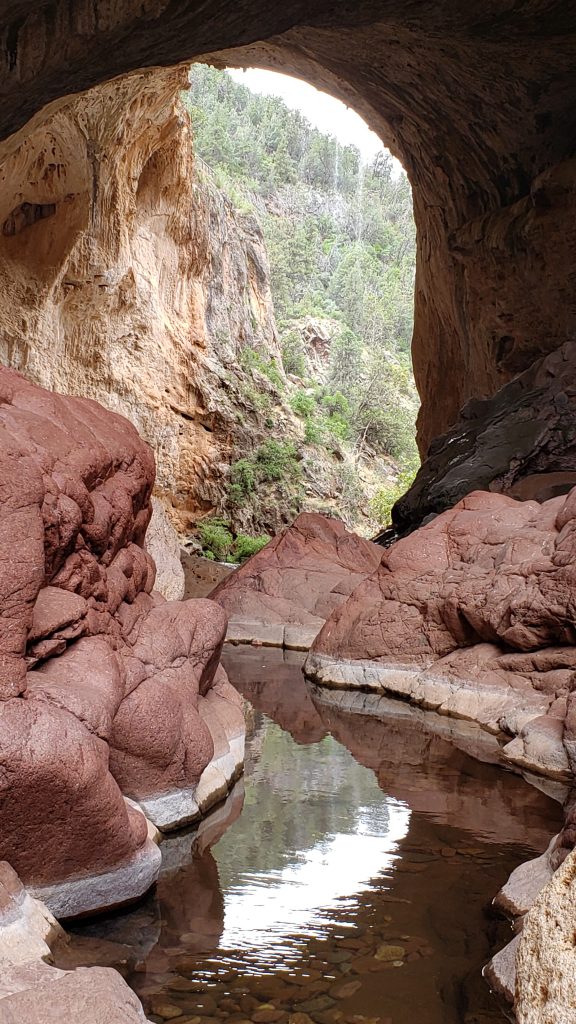 Dad moved our family west in 1964. We settled under the shadows of the Superstition Mountains in Apache Junction, Arizona when I was just four years of age. Western novels and movies have been a lifelong source of enjoyment for Dad until a few months ago. He has read every Zane Grey novel and owns a complete collection. Then added Louis L'Amore to his library. Last year he made the effort to read the complete collection of Louis L'Amour in sequence. It was the last time. Although, he stands and admires the books sometimes touches them. I remember Dad taking us to the Round Up Drive-In movie theater to see John Wayne in Red River and when Blazing Saddles was released. Over the past few months, books have become difficult to read and western movies with the "shoot em up" as Dad describes it, seem to bother him. Bookmarks are a challenge to keep in place and while he was on page 122 one day, the next day he would be on page 90.
As we transition to trying audio books and watching more country music videos instead of westerns, I reflect on Dad's love for Arizona and everything cowboy. On special occasions he wore the hat, jeans, boots and a Bolo tie. He even had a holster and a pistol. Dad hiked and explored all parts of the state climbing all over the Superstitions, and into Geronimo's Cave. He took us camping at many lakes along the Apache Trail and throughout the White Mountains and taught my sister and I how to fish. Then we learned how to clean and cook the fish including eating a delicious crispy tail. He eventually purchased property near the Mogollon Rim for family getaways. On some adventures, Dad drove his 1947 Ford pick up truck on steep mountain roads. We were scared half to death as we looked down the steep sides of canyons while he bumped along nearly impassable roads.
Shortly after moving to Arizona, Dad turned a 1956 Ford into a desert buggy. We would spontaneously head out for adventures turning off a dirt road in the middle of what I thought was "nowhere" only to come across an abandoned homestead or "ghost town", as Dad would call it. One childhood memory includes images of my mother and sister and I walking through an old cemetery in a long forgotten town and seeing three snakes within a matter of minutes; a rattlesnake, a king snake and a red and black coral snake. We weren't frightened as Dad and Mom had taught us about all the desert creatures like Gila monsters, snakes and tarantulas.
To spark Dad's love for Arizona and enjoy his adventurous spirit, we recently drove to the Tonto Natural Bridge. We reminisced about the friends and family we had shared the bridge with in decades past. We hiked short trails, watched wild Javelina and then went to lunch at a vintage cafe not far from the Zane Grey cabin museum. I thought we might visit the museum. When I asked Dad, he shrugged and said it had been moved from its original location. He then ordered a big slice of cherry pie which he did not share. I thought to myself, "Cowboys must really like cherry pie."