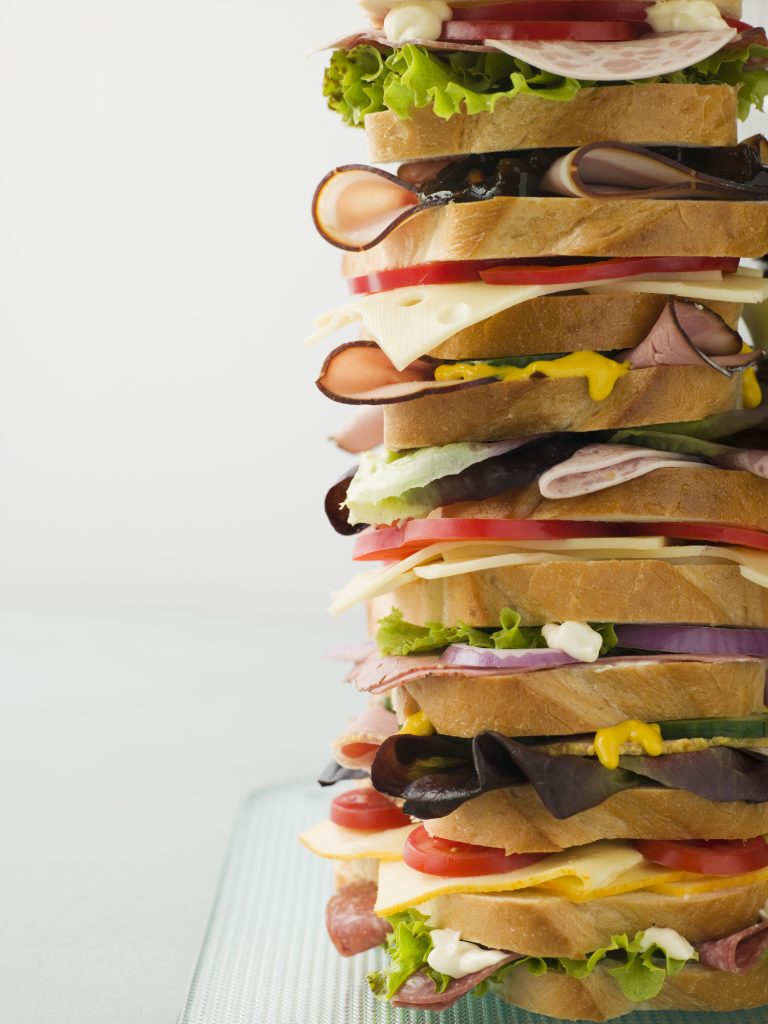 Dad's favorite foods are picnic foods and sub sandwiches. The menu includes macaroni and potato salad, corn on the cob, hotdogs, baked beans, chips and cookies. Every Friday night I make him beanie weenies, we have corn once a week and a variety of salads with lunch. About once a month we go out to lunch for subs. Interestingly, he no longer enjoys chili, hot peppers or anything spicy. I can remember walking into the living room when I was about eight years of age to see him sitting on the couch snacking on jalapeno peppers right out of the jar. As I sided up next to him, he said, These peppers are so hot! I asked him, Why don't you stop eating them? Dad replied, They don't get hot until I stop eating them. They are so hot I can't stop.
A jar of jalapeno peppers was always on the table for Saturday lunch. On Saturday Mom would bring out the leftovers from the week and we would eat whatever was on the table. If there wasn't quite enough Mom would cook up a little bacon. Sometimes Dad picked seasonal fresh pear tomatoes he grew in the side yard. I brought radishes (red and white), carrots and lettuce from my corner garden. I'm not sure exactly how it started, but I can hear my sister saying That's gross, as Dad sliced hardboiled eggs and radishes and stacked them on top of white Wonder bread covered with barbecue beans. I placed a few slices of bacon on my bread and peanut butter. Dad winked and we just kept going. We started to combine anything we liked to eat onto our sandwiches. Sometimes we toasted the bread or added another slice of bread in the middle. I don't know where we put all the food, but we ate everything on our plates. The messier the better.
We came up with some traditional combinations like creamy Limberger cheese and onions and added the liver too. Our bologna and mustard layers were usually topped off with potato chips. If there were leftover Bisquick biscuits, we used them instead of bread. There are many recipes that taste just as good cold as hot. Cold split pea soup with ham makes a great spread. Cold SOS is great with lettuce tomatoes and radishes. Who needs mayo when you have gravy? Grapes and onions stick to cream cheese. Macaroni, potato and egg salad are no brainers with sliced hot dogs. There was usually some canned Spam or corned beef and occasionally sardines. If Mom was making pickles, we added the pre-soaked Persian cucumber slices or the Butter Pickles. The more Mom and Sis fussed the more creative we were. Before we took our first bite, we carefully smashed the layers from the top down hoping to get a bite tasting of every flavor at once. We had so much fun.
Dad's Dagwood inspired Saturday Sandwiches became a tradition. We eat much healthier these days, but when we have BLTs I always make them with peanut butter and Dad makes them with peanut butter and mayo. Dad is almost always willing to eat up leftovers so food doesn't go to waste. Yesterday during his picnic food lunch he crumbled his chips onto his macaroni salad. I'm grateful he is a good eater. Tomorrow is Saturday. I think we will get out the Borgasmord.